Free People Lace (black version). J Brand Boyfriend Trousers. Coat from Westerly, CDM. Louboutin.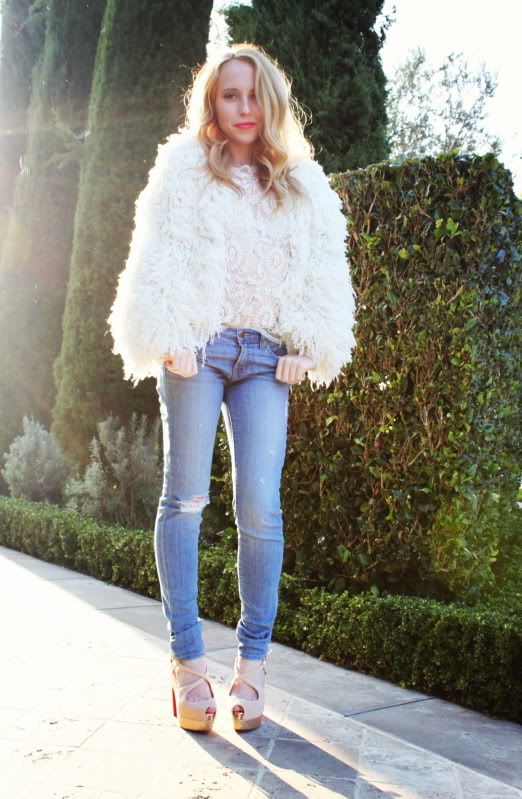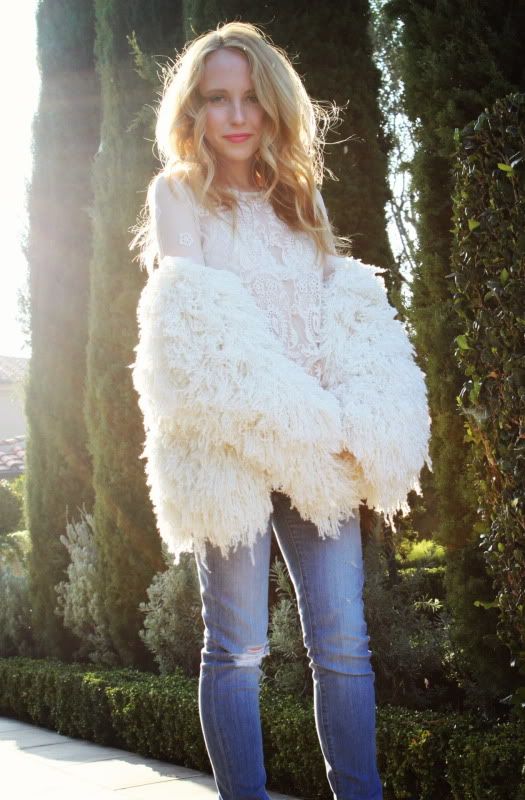 in the name of the most loved&hated holiday, 14th of february, I wanted to share with you a lovers-day look that is certain to put you in the spirit to celebrate.
. . . a dainty lace top thanks to Free People, my boyfriend trousers and the shaggiest coat I've ever encountered. If your questions range from: "is lover's day really considered a holiday?!" or "what should I wear to celebrate this year!?" check out this Free People video for some great inspiration!