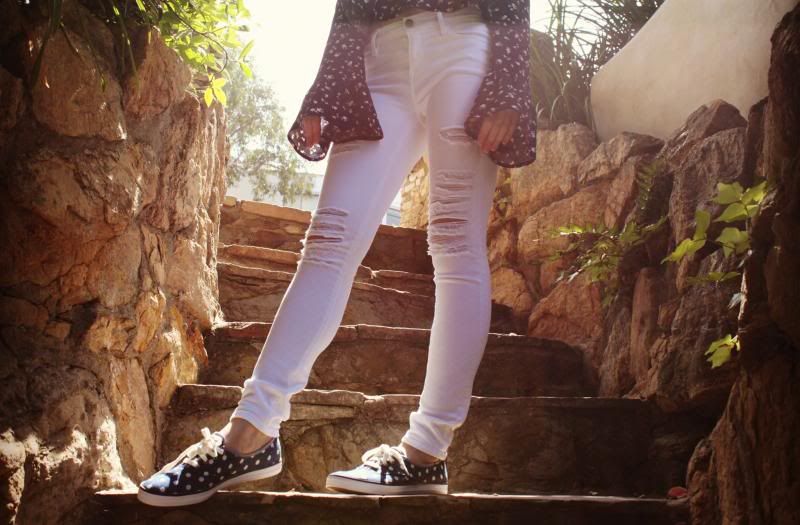 Over the weekend, we slipped into our Keds and took an adventure, traveling down terrain to the picture perfect Pacific
in polka dots & chambray.
Inspired by the carefree seaside-style of Laguna,
we choose white denim and our most coveted off the shoulder tops…
that promise a bronzed décolletage.
Just seconds before the sand, we finally took off our comfy Keds.
As if Keds' playful prints, cute cuts, and fabulous fits aren't enough,
the brand is generously offering my readers a chance to meet
Taylor Swift in an upcoming photoshoot!
Simply submit a photo and a #sobrave statement, here to apply.
What we love most about Keds is their overall brand message:
Display a Brave Heart!
Our first act of bravery begin four years ago when we posted our initial images on our blog. Little did we know that one picture would change our lives, forever, turning our two passions,
photography and fashion
into our future.
Step by step, we continue to engage in brave acts.
To you, what does it mean to be brave?