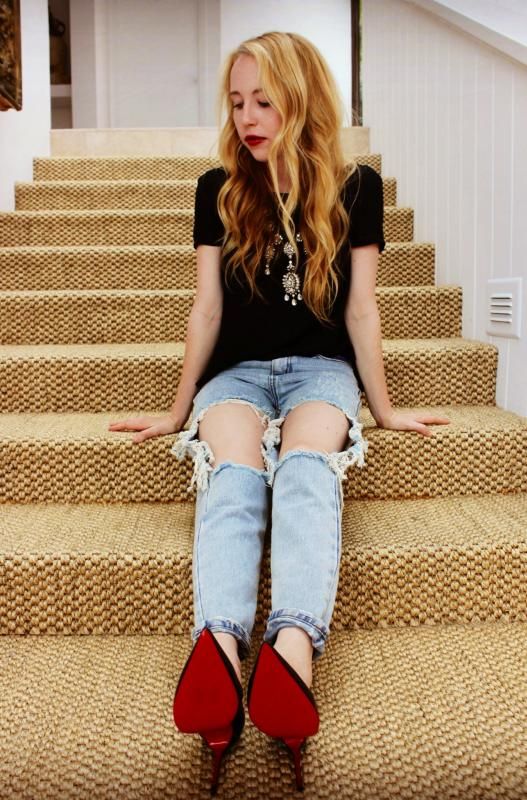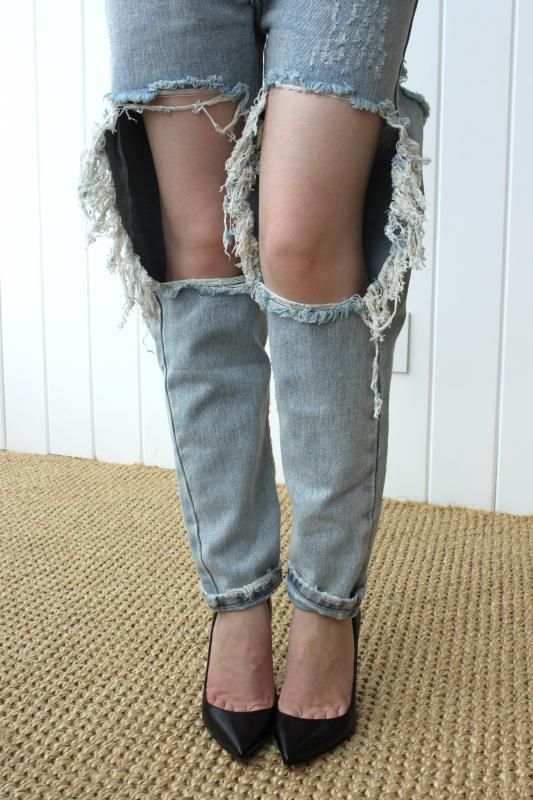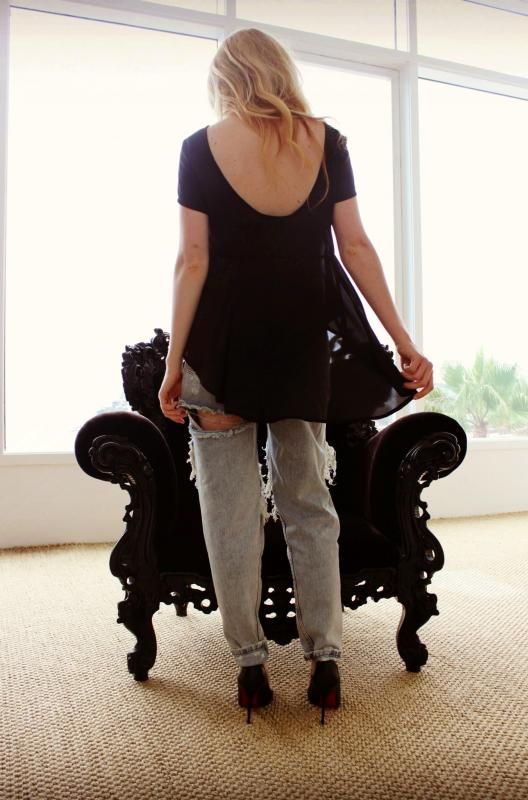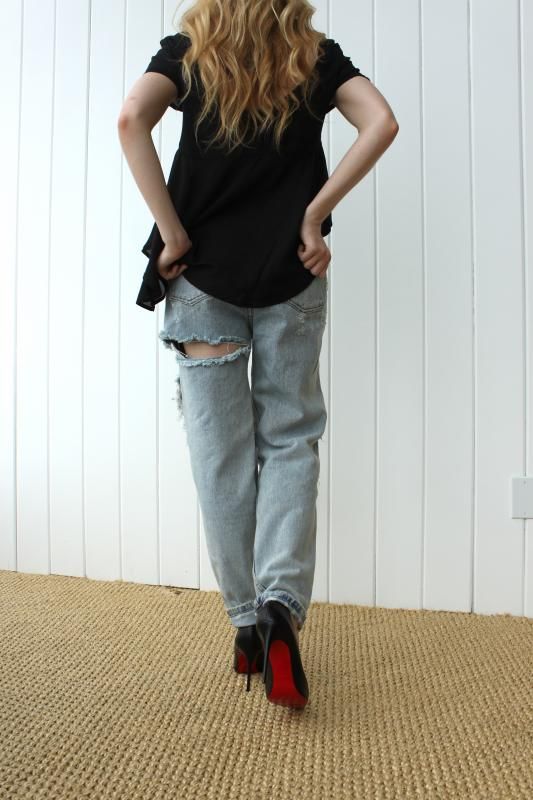 Elliatt Baby Doll Tee
(
similar
) |
Unif Twerk Jean
Christian Louboutin
Once deemed a working (wo)man's aesthetic,
shredded jeans have evolved to a sartorial street style symbol.
Paired with the perfect baby doll tee
(thanks
Infinity Creative
)
and those little red heels,
this outfit maintains a certain "je ne sais quoi" feel.
Maybe its because France is on our mind
or maybe it is because
we always found that phrase (and French style) un peu mysterious et tres cool.
Either way,
we may or may not have worn this outfit a few times this week
all in the name of effortless style.
xx
-R