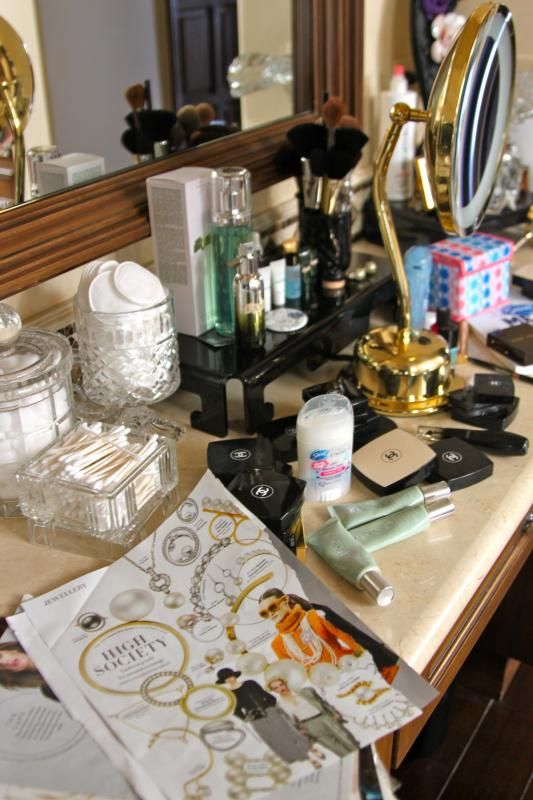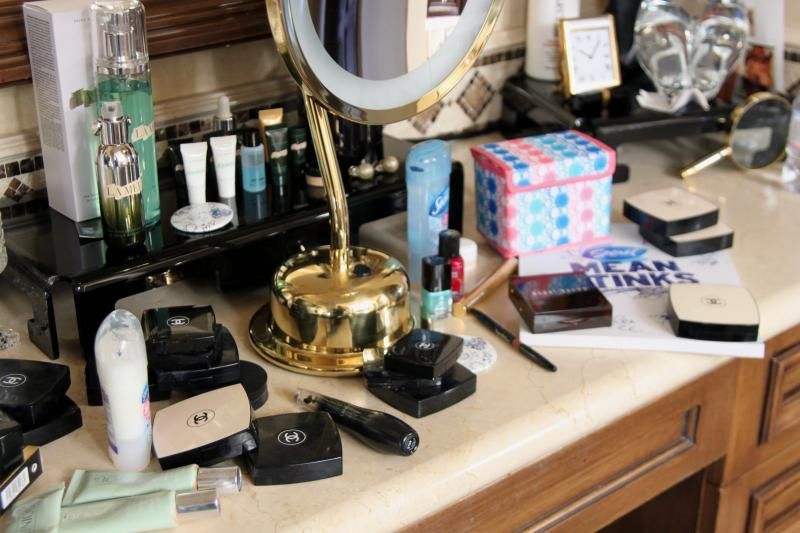 Growing up in a household of four
girls
women,
meant that we often shared clothing, accessories, makeup, & shoes....
When we express this sentiment to others, an initial (& very typical) reaction ensues:
we are asked,
"did you ever fight over who wore what or which product belong to whom?!"
our answer is simple and consistent, absolutely not!
we grew up loving, supporting, and sharing tips and beauty tricks
to ensure that we looked and felt our best, at all times.
Because our readers might as well be our sisters,
(and even a brother or two - thanks gentleman - as told by our trusty analytics),
we decided to share our best beauty tips,
when we partnered with Teen Vogue and Mean Stinks
to support a cause that brings awareness to girl-to-girl bullying.
Fragile, delicate and sensitive are three words to describe our skin-type.
Thus our routine begins and ends with all things La Mer. Their
moisturizer
as well as their
lotion
is extremely effective for everyday use. If you are looking for extremely "glow-y" skin, slather on our favorite
Creme De La Mer
right before bed. I've been told that your better half will love the results (& the smell :)
As far as makeup goes, we are always trying to achieve the "no makeup-makeup" look.
this may sound contradictory, but trust me, its not.
To date,
this is our best foundation find.
After fixing our skin faux-pas, we dust on a bit of blush. I highly recommend this
shimmer brick by Bobbi Brown
!
Eye-makeup is often out of the picture for us, other than
a swipe of mascara
.
We finalize our look with a
YSL lip-stain
that leaves just a hint of color.
To ensure that we smell as good as we look, we use
Secret products
layered with
our favorite perfume
. .
& after a long day, we restore our skin with
Olay Fresh Effects Makeup Remover Wipes
although we love our products (so much so that we suggest them to our readers),
we always preach that....
true beauty comes from within
& that women should inspire each other to be the best they can be!